Learn more about Dry and Eczema prone skin, and how emollients can help, as part of our Skin Health webinar series for HCPs.
Date
Tuesday, March 16, 2021
Agenda of the webinar:
Overview of Dry Skin and Eczema
Skin Functions and Structure
Importance of Emollients
Speakers: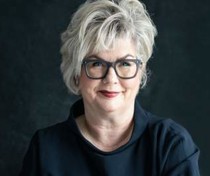 Rebecca Bennett has over 25 years experience as a skin care expert, working with health professionals, retailers and consumers. She is passionate about empowering people to understand their own skin and how best to care for it, believing that, although everybody's skin is unique to them, everyone should enjoy looking after their skin and helping it look and feel its healthy best.
The webinar will cover an overview and understanding of dry skin and eczema. First we will touch on the skin's functions and structure.  We will look at the importance of the skin microbiome and its role in protecting the body from allergens, demonstrating how the skin's structure varies within dry and eczema prone skin. We will then explain why emollients are the first step in managing dry and eczema prone skin showing how they protect and hydrate before finally looking at the benefits of using a colloidal oatmeal emollient such as Aveeno.
What attendees will gain by attending:
- A clear and concise overview on skin conditions and how to treat
- Knowledge to support in customer conversations
- Sureness in recommending emollients.
By registering for this event, we will use your information to facilitate your attendance at this webinar and to communicate with you regarding the event. Please read our Privacy Policy.